When looking at "new posts" would it be possible to get some info as to which sub-forum the the post is from.
Like here is this For Sale? or ISO?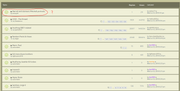 once you click on it is pretty clear its an ISO, it would just be nice to know that while quick browsing.