Dalek wrote:

UrsusMorris wrote:Good on ya! I've had it for about 4 months now maybe, and still haven't framed it. Been too damn busy acquiring other Horkey's! lol Do you already have an idea on how you'll frame it?

Not sure...going to have to see it in person first. I've got a real solid framer that did all of my Pollocks from 99-00 so I'm going to take it to her and we'll figure something out that allows the art to speak for itself..will post pictures when it's finished
That print was actually the last print I got framed: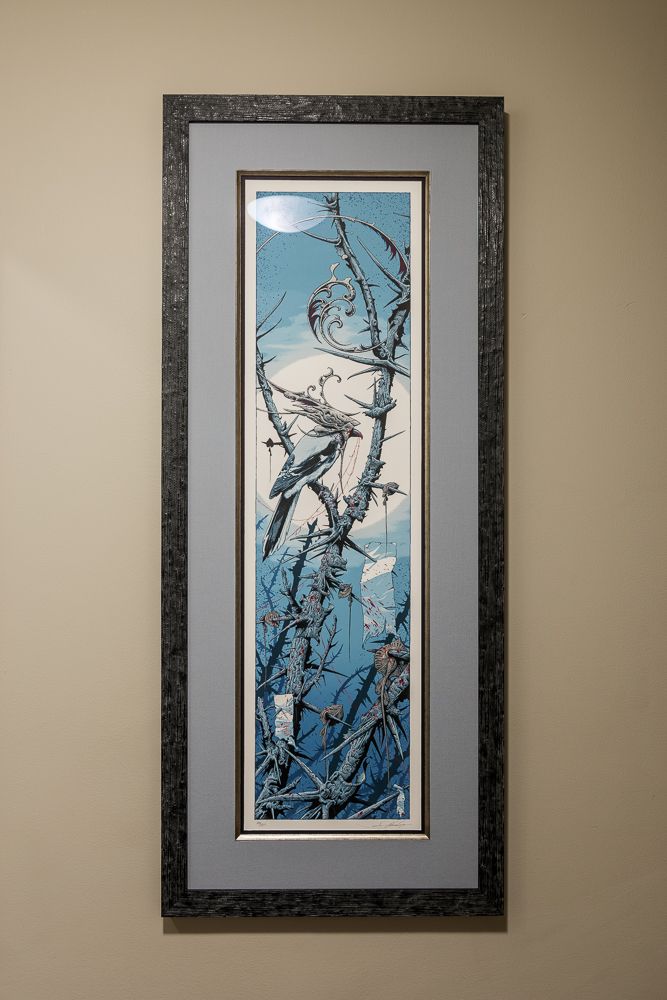 This is the frame:
http://www.bellamoulding.com/1-1-2-wove ... black-clay
Definitely one of my favorite Horkey's.