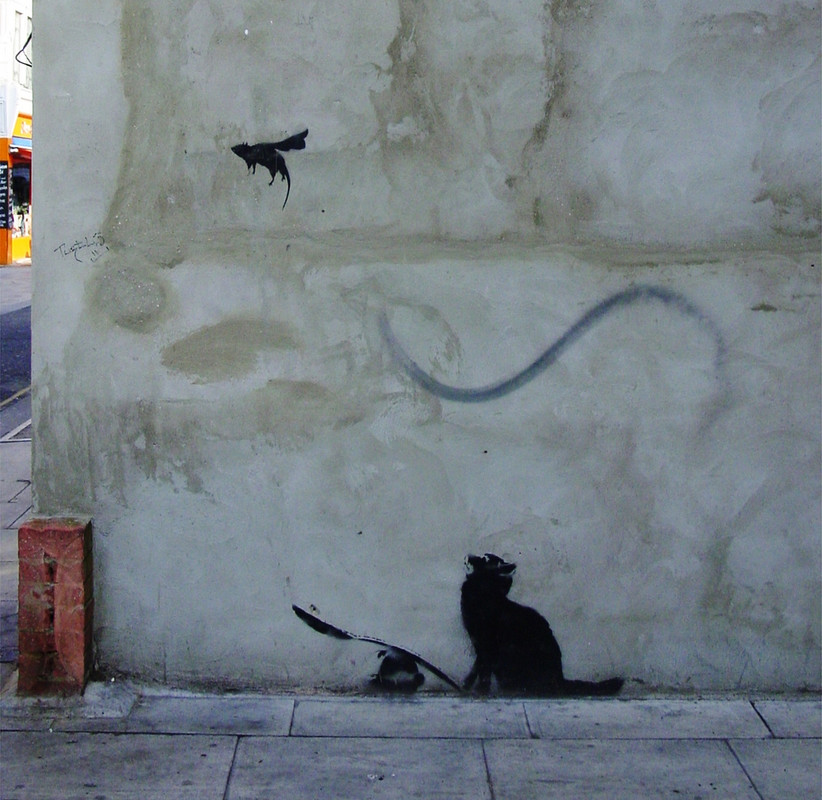 Bansky, London 2010 - photo
Dave Stuart
aka nolionsinengland
Explore the development of Banksy's art, the impact he has had on popular culture and the growth of his role as social commentator through his street art career in London.
For about an hour and 15 minutes art expert and Banksy fan Dave Stuart will draw from his vast personal collection of Banksy street art photographs and experience of observing, documenting and commenting on Banksy's art output to present a live virtual tour of Banksy's career as a street artist in London.
@coolusername wrote:"Just to say this was well worth doing. Lots of pics and info on old pieces, obscure rats, etc... quite a few i hadn't seen before. Thanks Dave."
- Coolusername on
https://urbanartassociation.com/thread/ ... To=2032127
It was heartening that the first presentation of Banksy - The London Chronicle sold out and was well received.
I received several requests for an opportunity to enjoy the presentation at times better suited to Banksy fans outside the European time zones; so at risk of incurring the wrath of Lady NoLions who has endured this presentation more times than she needs, I have scheduled two further presentations for the 2nd weekend of January:
Saturday 9th January 2021 10pm GMT
so that's New York 5pm EST; West Coast 2pm PST; Book
HERE
Sunday 10th January 2021  12 noon GMT
which is:
Mumbai 1730 IST; Singapore SST, Perth AWST 2000 Melbourne 2300 AEDT; Book
HERE
Please do check you are booking the right time/date!
Folk close to or in the GMT time zone are of course welcome as well.