Hi guys just thought I'd show you some Star Wars related illusions I've been working on. Got some featured recently on CNN and in Wired. Hope you like them: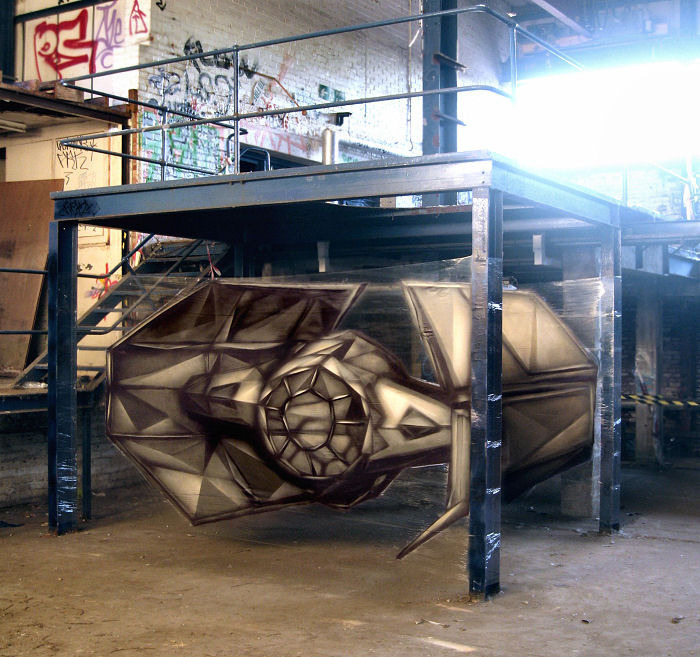 Vader's Tie Fighter
Done in an origami style, I spray-painted on several layers of cling-film to form the illusion in a derelict dye works in Leeds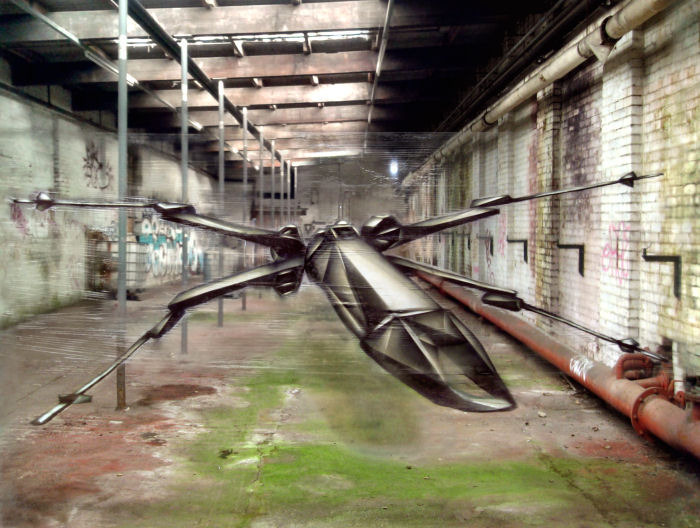 X-Wing
Like the Tie Fighter, done on cling film in the same derelict dye works.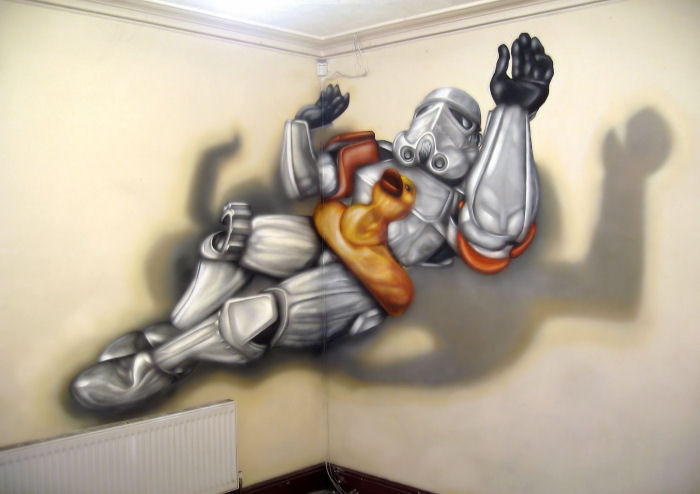 Antigravitational Force
Illusion of a stormtrooper in water wings and ducky swim ring I painted in the corner of my studio. This is what happened when I watched all the Star Wars films back to back with Gravity.