I thought I would share this because it's pretty cool and I'm all geeked out about it. As a kid I used to collect autographs of sports players. It's something I never really grew out of as an adult (although I think my wife wishes I would!) and still collect a ton. As a family, we are Disney fanatics. I decided to start a little project of sending to some of the directors and animators of Disney as well as other Disney legends.
For the animators and directors, I have been sending out artists cards where there is a spot for a sketch as well as an autograph. I just started sending them out a few weeks ago and the returns have started coming in. I thought I would share some of the results because they are pretty damn awesome. I apologize for the pics. I am god awful with the camera and usually just take pics with my iphone.
Pete Docter, director of UP!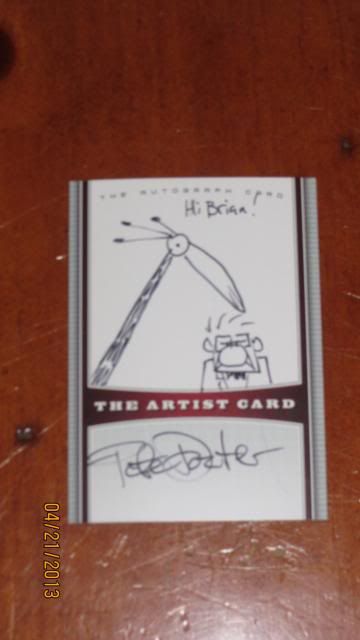 Byron Howard - Co-Director of Tangled. Byron also wrote a great letter back to me and my family.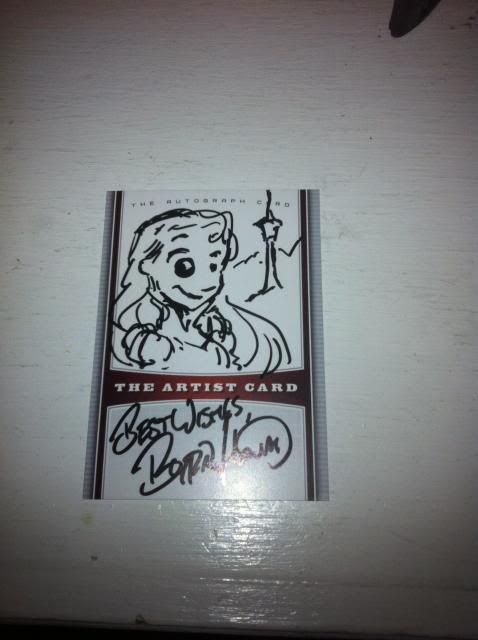 Nathan Greno - Co-Director of Tangled. He included the color postcard with my card.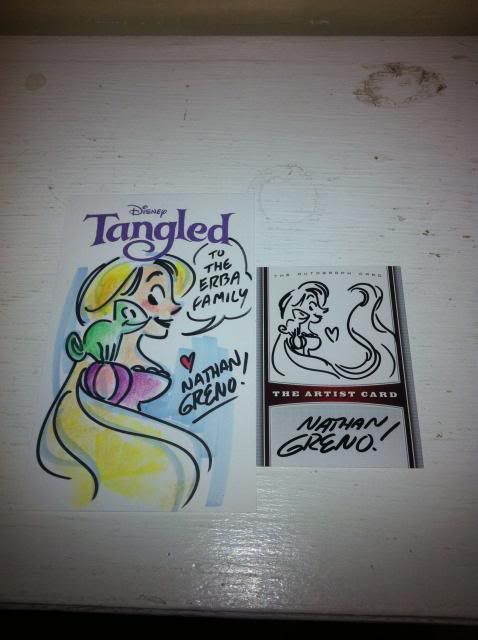 Gary Trousdale. He is the director of Beauty and the Beast & Hunchback of Notre Dame among others. He also sent a note apologizing for the bad drawings saying his arthritis was acting up. They look just fine to me.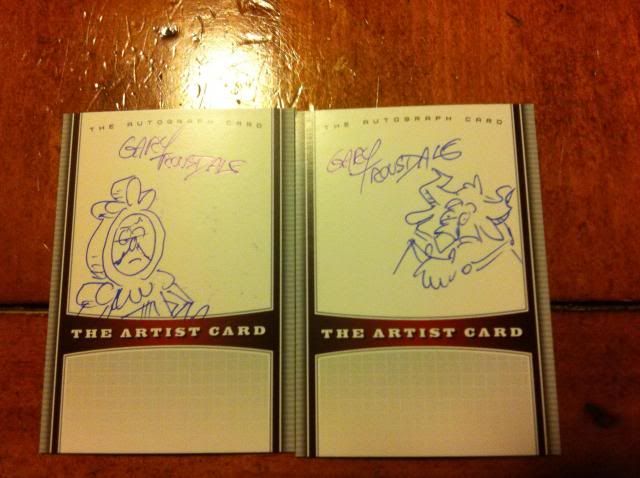 Dan Scanlon - Director of Monsters University. Also in this is a card signed by Bob Gurr. According to Wiki, Bob is said to have designed most, if not all, of the ride vehicles in Disneyland.
A card signed by Marty Sklar. He is a true Disney legend in every way.