Step 1:
Obtain your tube from the post office or mail carrier. Open the tube and look at the packing job. Sigh deeply. Dread opening the kraft roll.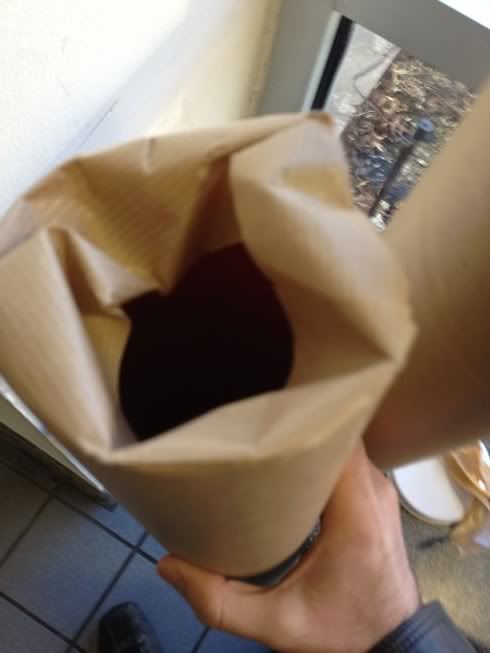 Step 2:
Open the kraft roll and observe the damage. Mine wasn't too bad all told. I have seen much worse. For the purpose of this tutorial, I will attempt to "repair" the minor bump damage sustained in travel.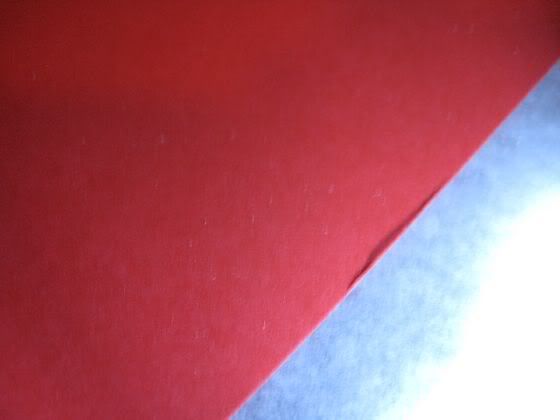 Step 3:
Gather your tools. You will need: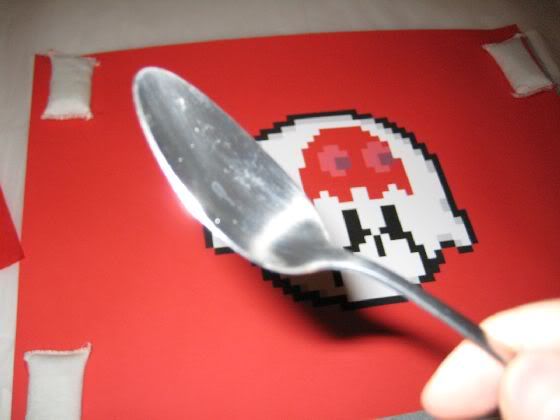 ONE spoon from the kitchen (clean if possible...mine has some spots on it, but it will do. It will do.)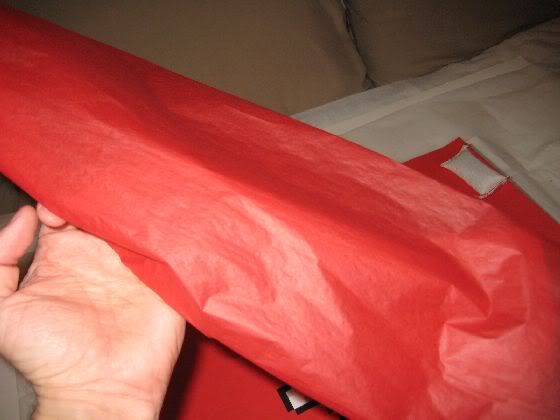 Patented print smoothing tissue paper (included with Double Ghost)
Double Ghost (also included with Double Ghost)
Step 4:
Place the patended print smoothing tissue paper onto double ghost above the bump damage and then place the spoon on top of the bump.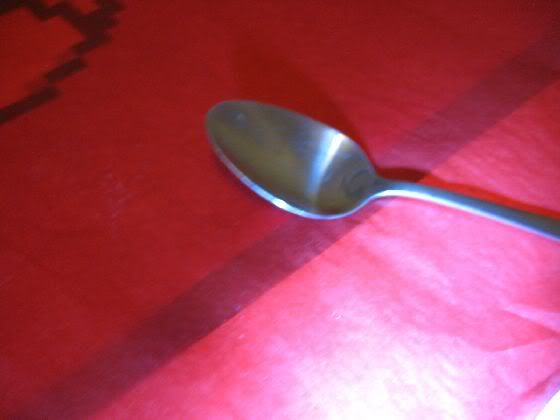 Step 5:
It's about to get real now. RUB the bottom of the spoon -- that is, the smooth part -- against the bump to work it down.
Work it!!
Step 6:
Turn Double Ghost over. You're going to want to work the bump from the other side.
Repeat steps 4 and 5 on the same bump.
Step 7:
Gently place Double Ghost in your flat file...or put it up on eBay. If you're feeling particularly mischievous, frame it.