IWish

wrote:

↑

Sun Jun 28, 2020 9:39 am

Way in the beginning of this pandemic, that man in the WH, questioned his med experts: "Why don't we just let this "wash over" the country? I translated, "wash over" to mean herd immunity. Fauci changed his mind about that. I'm gonna' say that's how he wanted to handle the pandemic. So, here we are just waiting to get herded.
I don't want to get into the political side of things because the mods and fin were pretty clear they don't want politics on this forum. So I will try to stick with just COVID, which I think is interesting, important, and fair game.
It appears that there is consistently more and more evidence that herd immunity ain't going to work, or at the least it is definitely not the best way to proceed. There was an article at CBC today about yet another study that also suggests it isn't necessarily going to work. The study is from China, but it looks like it was already peer-reviewed.
CBC:
Asymptomatic COVID-19 findings dim hopes for 'herd immunity' and 'immunity passports'
While I agree that we are all still going in the blind for the most part, it seems to me that, even without considering the additional mortalities and strictly monetary speaking, herd immunity is a more costly way of dealing with this pandemic. I guess time will tell.
Right now, in my opinion, many places in the world, even some of those that had been hit pretty hard, are throwing the freshly learned lessons under the rag and blindly (or even worse in plain sight?) stepping in a huge pile of fudge again "hoping" they won't get dirty.
IWish

wrote:

↑

Sun Jun 28, 2020 9:39 am

There's not much we can do, bubbie; other than, stay home, wear PPE, etc. The main dude ain't got our backs. For that matter, WHO and CDC didn't have our backs either...by LYING to the public regarding the use of face coverings in the beginning. Don't get me started on that! Heh.
It's unfortunate and I understand. However, I think it is people themselves who make decisions to not wear a mask where distancing isn't possible, fill up a beach, a bar, soon a movie theatre, etc. I wrote in the other, now deleted thread, way in the beginning of this thing, why not act responsibly and accordingly on the individual level instead of waiting for the forced shutdowns, etc. It still applies today; perhaps, even more so. I do get the fact the leadership is supposed to be leading, but what happened to common sense and individual responsibility for oneself and one's society? That's what I don't get. Especially, when certain individuals go an extra mile and effort to prove their ignorance by sneaking into another country that clearly had chosen another approach to solving the problem.
Similarly to the latter, we have a bunch of people here in Alberta who were going deep sea fishing to Prince Rupert, BC while the residents of Prince Rupert didn't want them there. In that case there were no travel restrictions, only recommendations against it, but nonetheless. Where is common sense and simple respect?
While I believe the WHO dropped the ball on other things, I don't believe they were lying about the face coverings. They simply worked with the knowledge they had at the time.
ToolFanFromWayBack

wrote:

↑

Sun Jun 28, 2020 5:16 pm

Wait, where is the politics thread? Why is this in random posts?
Lol.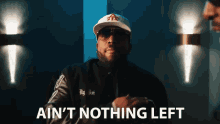 I agree with your points, but also what I said above.
If anyone is interested in the subject, there was a pretty good read in The Globe and Mail the other day. It is fairy long, but easy to read.
Why is COVID-19 so much more dangerous to men? This Canadian geneticist has a personal stake in finding out