Forum rules
• Posts in this forum should directly relate to the artist, art, or artwork.
• Do not post ISOs or FS/Ts in this forum section. Please use the Open Market section of the EB forums for all secondary (resale) market activity.
• Do not post details of your order process, shipping status, or condition upon arrival in this forum section. Please use the item's Release Discussion thread for this activity.
This topic is dedicated to:
Alien 14 Taylor
Art Expert
Posts: 1014
Joined: Mon Jul 11, 2011 2:04 pm
This is a pretty piece, but goddammit, fudge's gonna get confusing with all the artists named "Taylor" around here.
Dear anybody, please do a badass print of Rian Johnson's Brick. If necessary, I'll buy them all.
Definitely one of the best Alien prints out there for me. Classy and atmospheric work. I always think that not actually showing the Xeno on an Alien print is the best route. Just intensifies the suspense and mystery of both the film and the creature itself. The fearful expression on Ripley's face at something out of our view just totally nails the tone of the film for me.

Went for his 35th Anniversary print too, as they'll look nice hanging next to each other. Seems to come free with Alien while stocks last!

$23 well spent in anyone's book... Including shipping!!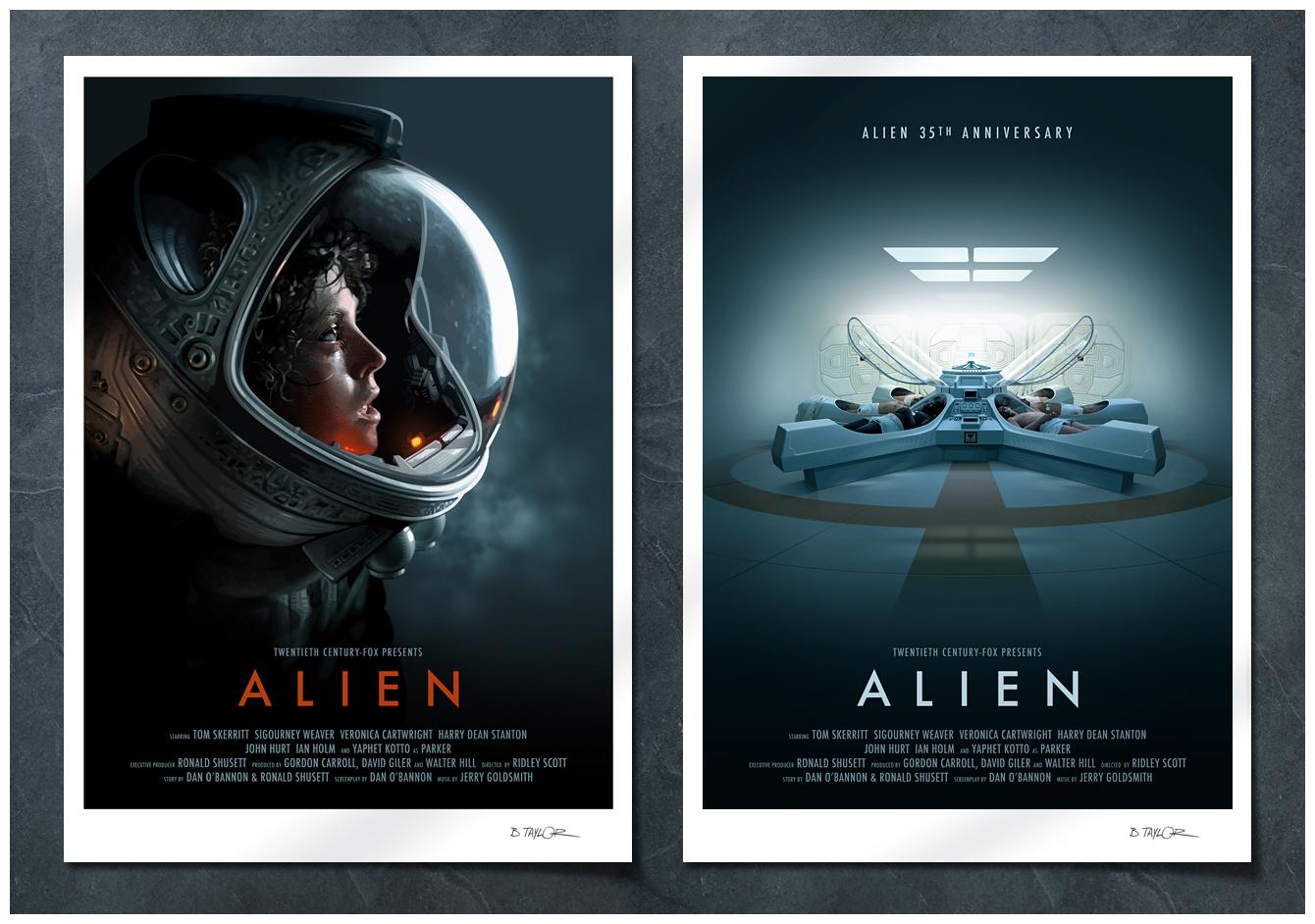 Last edited by
Lomier
on Sun Feb 22, 2015 9:12 am, edited 2 times in total.
Would have loved a strong Aliens print in the same style to hang with them too. Brian has got one but that doesn't quite live up to these for me unfortunately. This part of the wall will be staying strictly Ridley for the moment.